Nexlaw knows the legal market
At Nexlaw, we combine our experience utilizing technology, process and design methods with our deep understanding of the business and practice of law to help organizations compete and grow in the face of change in the legal industry. Nexlaw principals Bob Beach and Rob Saccone have shared their business and technology expertise in the legal industry for nearly two decades, working with organizations from legal technology startups to large corporations and global law firms.
We also work with a network of industry experts and professionals in a range of fields, allowing us to tackle a range of problems and solutions with confidence.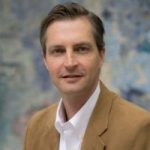 ROBERT BEACH is an expert in technology strategy, design, and implementation. In his 15+ years in the legal technology space he has worked for several industry leaders, including Interface Software, LexisNexis, Thomson Reuters, and XMLAW, designing and building software solutions and providing consulting services to dozens of Am Law firms, as well as several firms in the UK. His work with law firms has encompassed everything from the development of strategic plans and business justifications to technology selection and implementation. He has direct, hands-on experience with most major law firm technology platforms and systems, including client relationship management, experience management, knowledge management, document/records management, time and billing, docketing, and intranets/extranets. He has most recently applied these skills to the design and implementation of emerging Legal AI solutions, including expert systems technology. A Lean Six Sigma Black Belt, he has advised law firms and corporate legal departments on legal process improvement and project management.
Bob has worked over 10 years outside of the legal industry, providing business and technology consulting to Fortune 500 businesses, with a focus on CRM, sales process design, and opportunity management. Additionally, he led product management for a mobile learning startup for two years prior to starting Nexlaw Partners. He is also a frequent speaker at industry conferences. Follow Bob at @rgbeach and www.linkedin.com/in/rgbeach.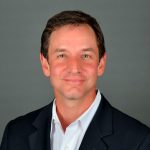 ROB SACCONE is an experienced entrepreneur and recognized expert in the business of law, spending the last 20 years connecting people, technology, and strategy to fuel transformation and growth at many of the largest law firms and legal businesses in the world. Rob has launched software businesses and consultancies serving both buyers and sellers of legal services; as founder and CEO of XMLAW, an award-winning Inc. 5000 business sold to Thomson Reuters in 2009, as CEO of SeyfarthLean Consulting, a subsidiary of law firm Seyfarth Shaw, and as a principal at Nexlaw Partners where he continues to provide strategic advisory and practical innovation expertise to clients from startups to the largest product and service providers.
Rob is an active participant in the legal services innovation community, as a frequent writer and speaker and as a member of the Evolve the Law advisory board and Fellow at the College of Law Practice Management. You can follow Rob on Twitter, Medium or at www.linkedin.com/in/rsaccone.